Our Latest Used Bikes
Check below for our latest used bike stock.
Welcome to MCS Scotland
If you are looking for great savings on new & used bikes in the West of Scotland, then you have reached the right place. MCS Scotland Ltd are a new & used bikes dealer based in Crookedholm, Kilmarnock, just one mile off the M77 (A77) Services at Bellfield Interchange exit.
If you are looking for a bike, servicing or bike clothing in the West of Scotland, come pay us a visit. We realise that buying a bike can be a daunting experience, but don't worry, we are well established and come with a great reputation. Furthermore we offer excellent advice and experience on vehicles and vehicle maintenance. Our friendly staff will go the extra mile to guarantee that you receive the advice you need. This is the reason why many of our customers keep coming back to us.
MCS Scotland Ltd, offering great deals on new and quality used motorcycles from Ayrshire to anywhere.
Read More About Us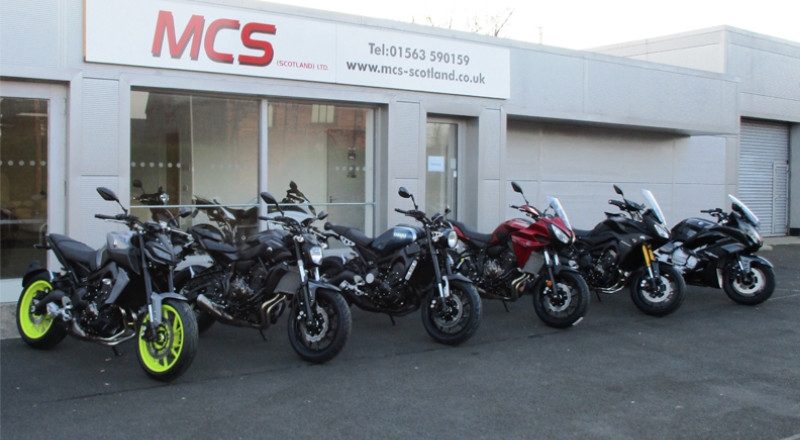 I have absolutely had a satisfactory experience with the bike and with the service you guys provided and have provided since.  I'm having a fantastic time, (when the weather isn't guff), on the bike and will no doubt be in again visiting every now and then for a look around.
I was delighted with your service and as yet not had a chance to use the Tracer with the winter we've had up here but the time will come. I enjoyed the visit to your showroom and hope to deal with you again.

Alaister Clark     Jan 2018  
Everything went extremely well, the guys were pleasant and helpful, all round a great job!