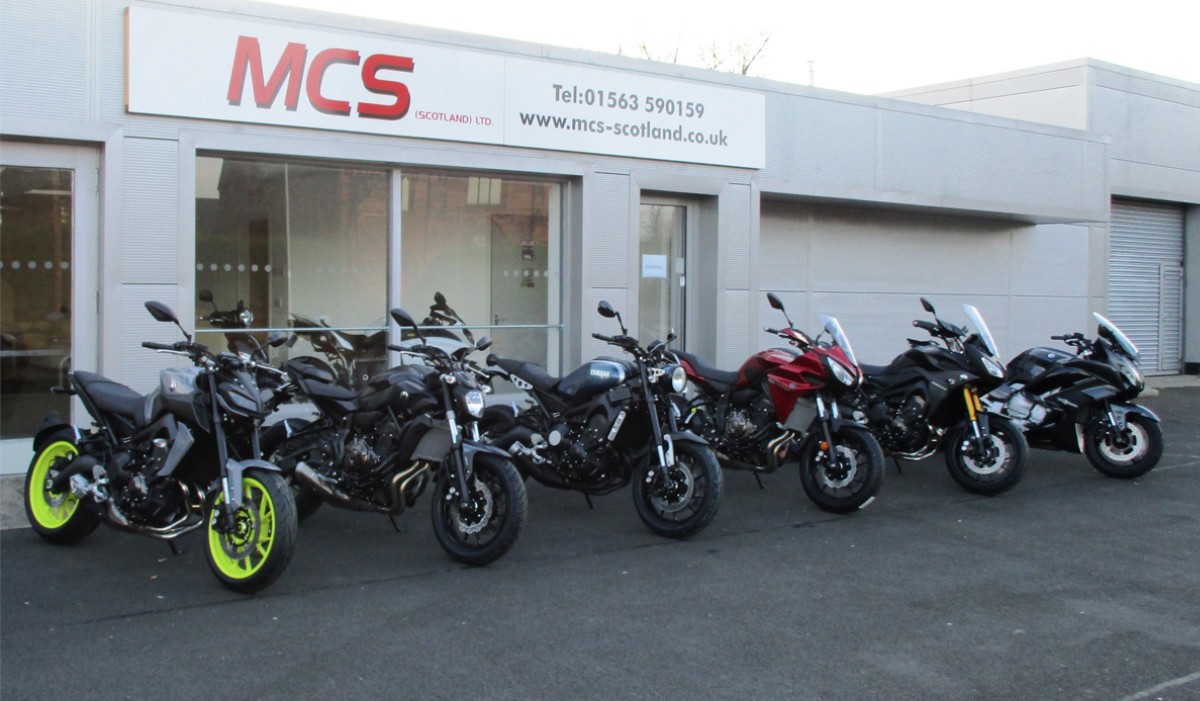 MCS Motorcycles was established in 1976 under Neil Adamson and started in a wooden shed, eventually moving to an old bakers with a house attached at Abercorn Street, Paisley and acquiring Yamaha.

In 1994 the business was taken over by Bill Thomas who subsequently turned the attached house into a much larger showroom.
The Yamaha franchise quickly boomed, outgrowing the Paisley premises and then moved to much larger premises in Fulbar Street, Renfrew in 1999.
During the same year MCS also took on the Piaggio franchise in the Abercorn Street Shop.
The business was subsequently expanded in 2001 when Triumph and Kawasaki was brought in, bringing the total franchises to four.
In 2004, Yamaha and MCS parted company for strategic reasons then in 2005 the company pulled back to Renfrew & Paisley as the Glasgow shops did not perform as well as hoped.
The lease on the paisley shop ended in 2009 resulting in a consolidation in the Renfrew shop with Triumph & Kawasaki brands.
In 2014, Bill decided it was time to retire & gave up both franchises.
At this point Alun Brydon, Sales Manager bought into the company, becoming a Director and took over the day-today running as a used bike dealership.
Come 2016, Bill bored at home and looking at showrooms, came across the current showroom at Crookedholm, Kilmarnock which was subsequently purchased freehold, allowing MCS to move out of the leased premises at Fulbar Street where the rent had spiralled upwards.
On obtaining the new premises, Bill & Alun looked at what franchise would suit and Yamaha with their fantastic new range stood head and shoulders above the others. After much negotiation MCS became the new face of Yamaha on West Coast Scotland.